The book- 'The Pun Master's Guide':
1) Book: £7.99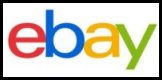 It has 85 single-pane cartoons plus 85 jokes/limericks
2) 'PDF' Version: $3.99


Feedback on the Book...
"Absolutely loving it and so happy to have it in print. Cheers to P&D - this is a fantastic product and is now part of my DMing kit!"
"The book arrived yesterday - looks fantastic - congratulations on a wonderful project"
"The friends I got this for loved it :)"
"He's awesome, I loathe puns with a fiery passion but his are actually entertaining :D"
"They're a bright spot in my day. You make a difference!"
"Awesome! Loving the cartoons. It is clearly a bunch of work, but from this end, very much appreciated!"
"Guys! I'm so happy to have been a part of a Kickstarter by one of my followers, @Puns_n_Dragons! This honestly makes my week!"
"I received my copy of the P&D book! It's such a treasure trove of Dad jokes that my wife has limited me to one a day."